This is the same input shape as the human brain vessel in the distance-based example below, but now the image intensity is used to generate the cuts and fills.
p>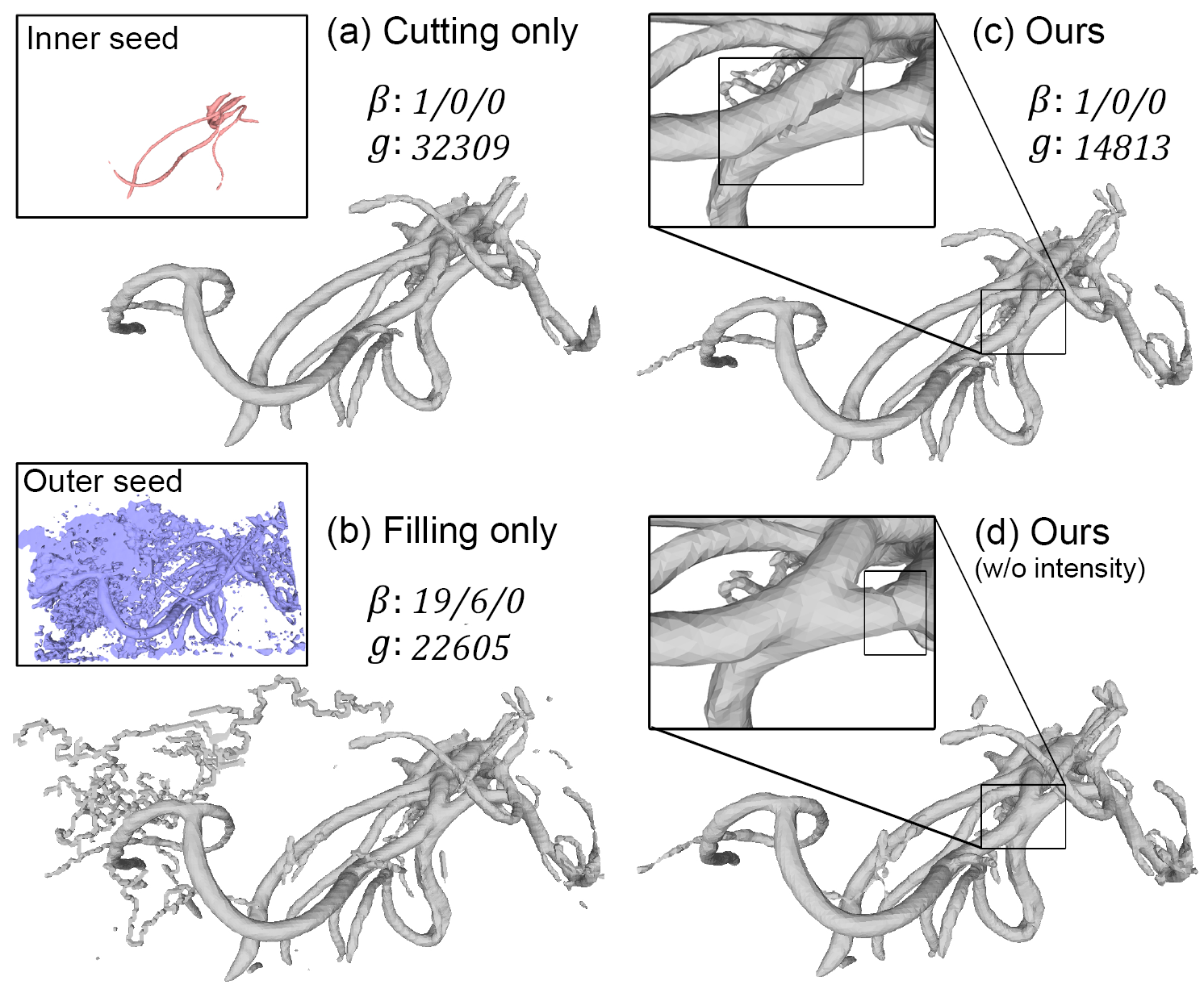 Paper Fig. 15. The shape after subtracting intensity-aware cut voxels (a) or adding intensity-aware fill voxels (b), and after running our algorithm with the intensity-aware cuts and fills (c) or distance-based cuts and fills (d). The inserts in (a,b) show the inner and outer seeds used for inflation and deflation. The inserts in (c,d) examine a region where the same handle is removed differently in the two results, either separating the two vessels (c) or breaking a vessel in the middle (d). (β: number of connected components, handles, and cavities; д: geometric cost)
Command to reproduce this result:TopoSimplifier --in examples_in/vessels_intensity/ --out examples_out/vessels_intensity_out/ --K 121 --S 58 --N 50
For visualization of output in UCSF Chimera: Set iso-surface threshold to 58 in Volume Viewer.